Would you embrace a 4 am cold and dark wake up call just to satisfy a burning desire within you?
A desire to succeed at something that has sat at the back of your mind perhaps, meaning you would need to face it head-on and shirk all adversity in the process. To most people this suggests hitting the snooze button and rolling over, not to Safetyline Jalousie co-founder and director  though.
For him, this discipline not only appoints the greatest mental diligence, it screams out against ever garnering feelings of regret.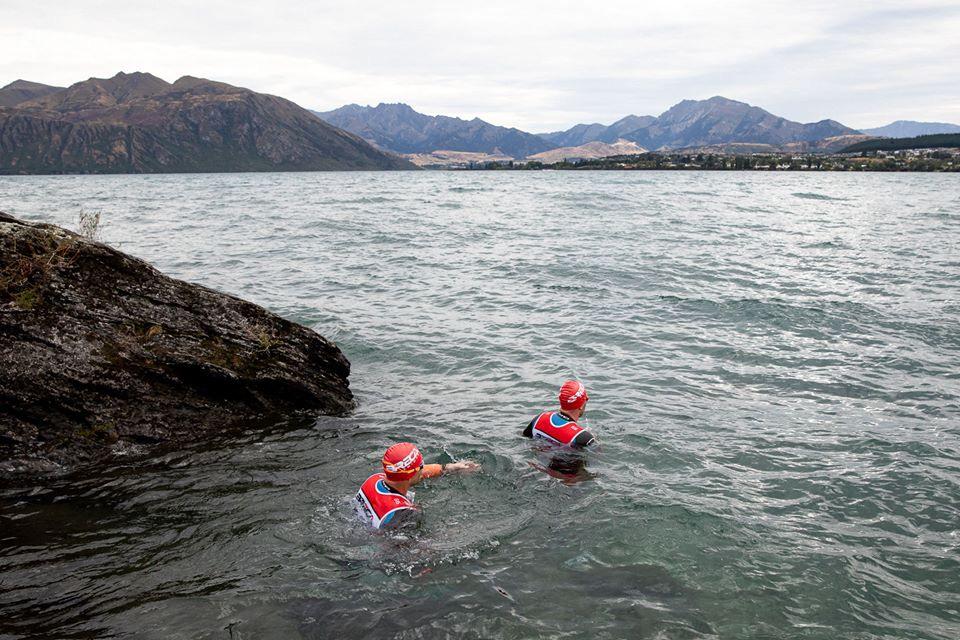 The Wanaka Breca SWIMRUN on New Zealand's South Island is a true test of physical fitness and mental toughness. Set amongst mountain trails and glacial waterfalls the course comprises multiple open lake swims and run stages – two person teams compete against each other and the clock. For Leigh this is where he set his ambition of conquering his inability at swimming — the competition was therefore with himself. Becoming a proficient swimmer and completing the course was going to take unwavering levels of discipline.
"My biggest fear in life is simply not reaching my full potential, that's it, nothing else".
For a man who is at the forefront of Australia's construction sector and a multi-million-dollar business, you might automatically translate that into monetary success. But this isn't the case here. The full potential in Leigh's case translates to his physical accomplishments, and the sporting arenas that he has decided to immerse himself into. Not only content with Mixed Martial Arts cage fighting and running marathons, he took a closer look at what made him uncomfortable and what he wanted to conquer – for him that was swimming.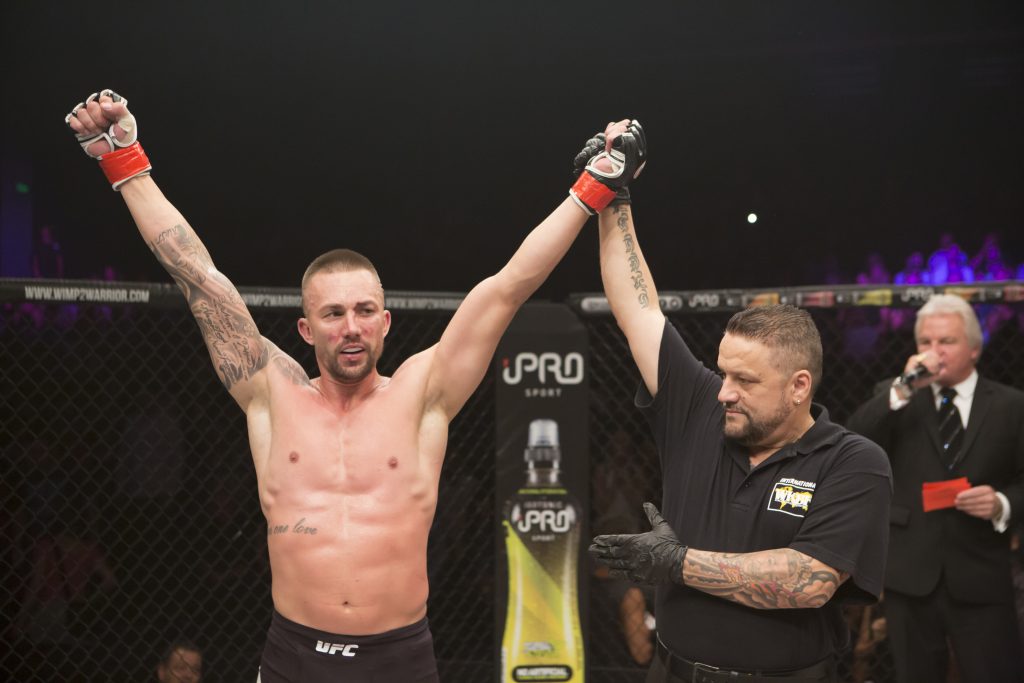 "I was never a strong swimmer, so I decided I wanted to be more of a complete athlete. I couldn't imagine getting old and looking back at all the other sporting events, having never swum anything of merit," Leigh says.
After some research and discovering the gruelling Breca swim/run, Leigh instinctively signed himself up. Going all in like this meant there was going to be some serious training in order.
Four to five mornings a week Leigh found himself at Manly Beach with all the other hardy souls who make it their priority to train while the rest of us sleep. Regular ocean swims, in the beginning, would bring on thoughts of sharks to Leigh's mind. These fears though, would not stand a chance next to the thoughts of failure for this young entrepreneur; the future regret of not trying was a 'bigger concern' compared to having a limb ripped off by an apex predator.
This level of discipline is unvaryingly a pillar for which most of us have some struggles with. Once you crack it and keep consistency — it surely is the mother of all change? I put this sentiment to Leigh,
"I couldn't agree more. My discipline meant I was constantly building the volume of swimming I was doing day in and day out. My training and my commitment were both relentless. When I arrived at the start line of the Breca and saw the distances I needed to swim, I just had ultimate belief."
There are no arguments that training of this nature has its benefits for one's physiology and fitness, yet the mental gains are often not realised or sometimes even overlooked. Leigh was asked if he's experienced any benefits mentally, at home and in business from his training and pushing his body.
"The biggest outcome for me was the mental capacity I gained. When a problem came across my desk, I was automatically thinking I,' got this'. At home when the kids were acting up, I was able to handle it better. It's made me a more rounded person."
Research has proven that physical activity is a great mood booster and reliever of stress. Furthermore, increased blood flow to the cortex of the brain from exercise shows improved problem-solving skills as a direct result.
Whether it be in the day to day running of his successful business or managing three energetic little ones as a father – taking the plunge and pushing his physical boundaries hinged on a concrete backbone of discipline has played to Leigh's advantage.
The core value that Leigh hinges his day to day mindset and success on, is a rather surprising one. Struggle and adversity are facets of life that he accepts and even embraces, and although aren't pleasant, can often lead to an improved self. Curious to know his opinion on spirituality I ask for Leigh's opinion on the quote, 'Struggle is essential for the evolution of the human soul'.
"I believe our soul only really opens up after you have actually gone to some dark places internally." I can't help but smile at his words.
"Perspective can change any situation, in my opinion, you only grow in adverse times, so you have to weather them."
In our world of uncertainty and adversity shouldn't it be wise then to take heed and embrace those dark places? For Leigh that was putting on his goggles and pushing out into the unknown — what might that be for you?