Us Aussies love our sport, and we aren't too bad at it either. Here is a list of the top 10 Aussie sportsmen who have competed outside our borders in 2015 and did a damn fine job at it.
10. Daniel Ricciardo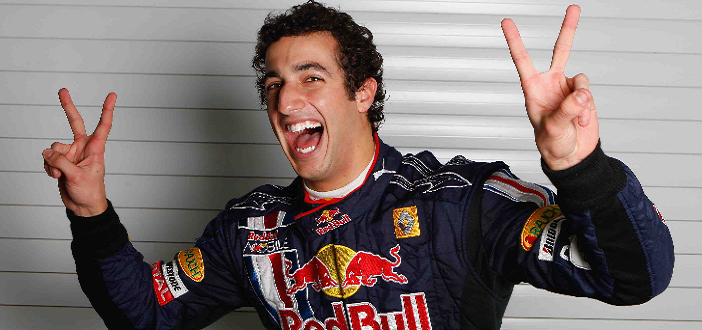 They say a good workman never blames his tools but I think it's fair to say Dan's car didn't do his driving talent justice in 2015. Red Bull racing had car troubles right from the start of the season which had Ricciardo finishing 8th in the 2015 F1 rankings. Even though he would have liked to have finished further up the rankings he still makes it on the list because he represents the Aussie spirit so well.
9. Drew Mitchell
Mitchell's decision to go to French club Toulon to join Wallabies team mate Matt Giteau has proved to be a stroke of genius for the try scoring machine. Many people would have thought the 31 year old was past his best playing days, but with a great season at Toulon and an inspirational Wallabies world cup campaign, 2015 was one of the best years in Drew's career. He racked up a few great runs for the highlight reel too; none better than this long run try for Toulon.
8. Mick Fanning
In 2015, through no choice of his own, Mick Fanning has well and truly demonstrated that he's more than just a world-class surfer.  He may have fallen short of earning a fourth world title but he has lost no supporters as he managed to be runner-up under tough circumstances. He had just found out his brother had passed away and incredibly survived an attack from a great white at the J-Bay open. The Tweed Head's local has overcome it all in 2015 and still remains second in world surf rankings.
7. Ben Simmons

At 208cm tall and 109kg, Melbourne born basketball player Ben Simmons has lit up the basketball college scene, leading all first year players in scoring and rebounds. Even Barrack Obama has jumped on the Ben Simmons hype train. During a speech at a high school in Baton Rouge the US President sarcastically said Simmons was an "OK basketball player." His heroics for Louisiana State University has him predicted to be the number one draft pick in the NBA in 2016.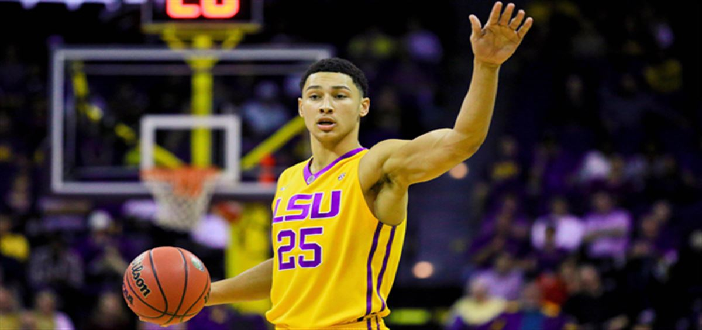 6. Mile Jedinak
It doesn't seem like too long ago that Mile Jedinak was playing for the Central Coast Mariners in the A-League. Now he finds himself captain of EPL side Crystal Palace. Jedinak's meteoric rise in world football reached its peak in the EPL 2014-15 season with Jedinak touted as one of the best players in the world's most competitive league. The 31 year-old has been down on game time in the current season but hopes he can get back to playing the football he was playing in the 2014-15 season. Jedinak slotted this suberb freekick against Crystal Palace's 3-1 win over Liverpool which was voted Goal of the Season at the 2015 Crystal Palace FC Awards night.
5. Mark Hunt
A bit like pavlova, Aussies and Kiwis both like to claim Mark Hunt as their own and also like pavlova the 120 kilogram knock out machine is hugely popular. When the UFC came to Melbourne the 'Super Samoan' got the record crowd on their feet with a round one knock out of Brazilian Antonio 'Big Foot' Silva.  Hunt rounded out 2015 still in the top 10 heavyweight fighters in the UFC heavyweight division. With other Aussie MMA fighters on the rise such as Robert Whitaker and Hector Lombard, Hunt remains the biggest Australian force in the sport.
4. Matt Ryan
Matt Ryan has been hands down the best performing Aussie soccer player overseas at club level in 2015. Coming through the Central Coast youth program, Ryan has signed a six year deal with Spanish club Valencia after a stellar season with Belgian club Brugge. His short stint at the club has already seen him win two Belgian Pro-League goalkeeper of the year awards. From Plumpton, NSW, Ryan has cemented himself as a trusty man between the goals for the Socceroos.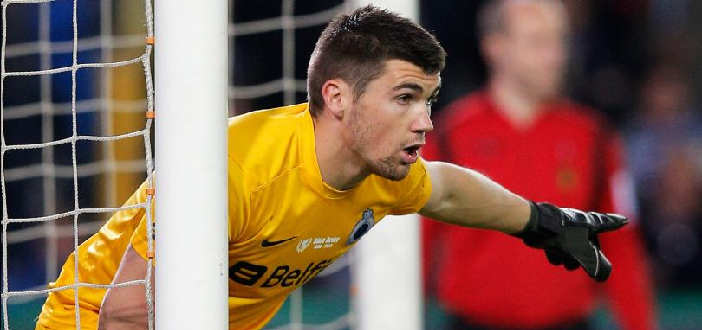 3. Matthew Dellavedova
Last week "Delly" as he is often called, was voted 'the dirtiest player in the league', by NBA players and coaches but we all know that he just likes to play hard. Last year the point gaurd was at the centre of several controversial plays throughout the playoffs. While his go hard and scrappy style has earned him some critics, it has also found himself a lot of supporters and a bit of a cult following. After Patty Mills was making the headlines with the San Antonio Spurs in the 2014 playoffs, in 2015 it was Dellavedova who had everyone talking during the finals series. It was fellow Aussie Andrew Bogut's Golden State Warrior who were the champions of the 2014-15 season, but it was "Delly' who put his mark on the NBA.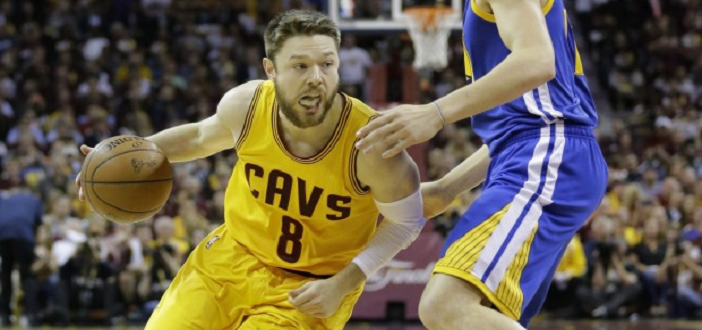 2. Jason Day
Jason Day went into 2015 having hovered around the top 10 golf rankings the previous few years after consistently finishing within the top five of major tournaments without winning one. But 2015 was an above par year to say the least for Day as he won his first ever major championship, the 2015 PGA Championship at Whistling Straits. Just quietly he also won the RBC Canadian Open, the Farmers Insurance Open, The Barclays and the BMW Championship elevating himself to the number one golfer in the world. He did cop a bit of criticism when Lebron James crushed his wife at an NBA game he was watching. The critics say Day didn't do enough to stop the 115kg, two metre tall runaway train from leaving his wife needing to be stretchered out of the arena, but seriously, what would you have done to stop Lebron?
1. Jarrod Hayne
Clear the tarmacs, put down the landing gear, the Hayne Plane has touched down in the US and hasn't he made a massive impact in the NFL. It is nothing short of amazing what Jarrod Hayne set out to do and what he has actually achieved in the US. Hayne could have been locked up in an asylum for moving to the US thinking he could join the NFL without even knowing the rules of American football. Not only did he get drafted to San Fransisco, he pulled out massive plays like this one below.
Honourable mentions for two lesser known Aussies doing big things overseas; Perth born Liam Hendricks has been a handy asset as the pitcher for the Oakland Athletics in Major League Baseball and Jason Belmont from Orange, NSW who has spent a good portion of 2015 ranked number one in the pro ten pen bowling rankings. Another exceptional talent doing big things overseas is Melbourne lad Dante Exum who was considered one of the best prospects for the 2014 NBA draft.